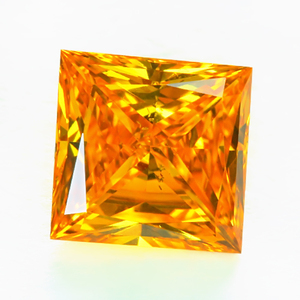 Fancy Orange Yellow Diamond

Weight:
0.46 carat
Clarity:
SI
Cut shape:
Princess
Dimensions:
4.60 x 4.50 x 2.50 mm




Price:
$ 570
Free shipping included.
Only at our website: Actual diamond photo available!

Buy Now


Photo & Video
Above is the actual photo and video (if app.) of created diamond. Please note: the monitors can reproduce the colors in tints different than actual. We tried to do our best to show the product as is.
Guarantees
All our diamonds are going pre-certified by our gemologists. If you wish you can order an independent certification of the diamond. We guarantee the independent report will not show lower. Read more on
our guarantees
.
Clarity Grading
Very, Very Slightly Included category (VVS)
diamonds have minute inclusions that are difficult for a skilled grader to see under 10x magnification.
Very Slightly Included category (VS)
diamonds have minor inclusions that are difficult to somewhat easy for a trained grader to see when viewed under 10x magnification.
Slightly Included category (SI)
diamonds have noticeable inclusions that are easy to very easy for a trained grader to see when viewed under 10x magnification.
Included category (I)
diamonds have obvious inclusions that are clearly visible to a trained grader under 10x magnification. Included diamonds have inclusions that are usually visible without magnification or have inclusions that threaten the durability of the stone.
Cut Shapes
Our cutters can offer you all known cut shapes. Fancy cut shapes are
available on request
. Please enquire.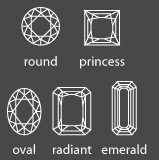 Note
Prices and availability are subject to change without notice.
More fancy loose diamonds from our stock: